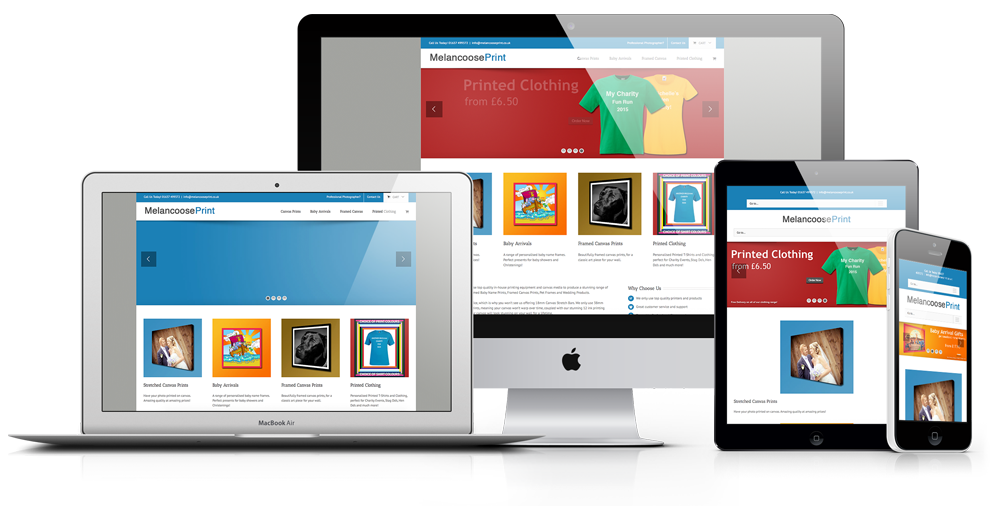 Melancoose Print e-Commerce Website
Melancoose Print are based here in Cornwall and offer Photo Canvas Prints and bespoke Baby Name Frames in a variety of styles.
Due to the multiple options available when getting photos printed onto canvas, we needed to make sure the website was easy to use for all the different levels of users, from complete novices, up to seasoned pro's.
Get In Touch
If you would like to get in touch with us about a design or print project – pop your details in the form below, along with a brief outline, and we will get back to you as soon as possible!