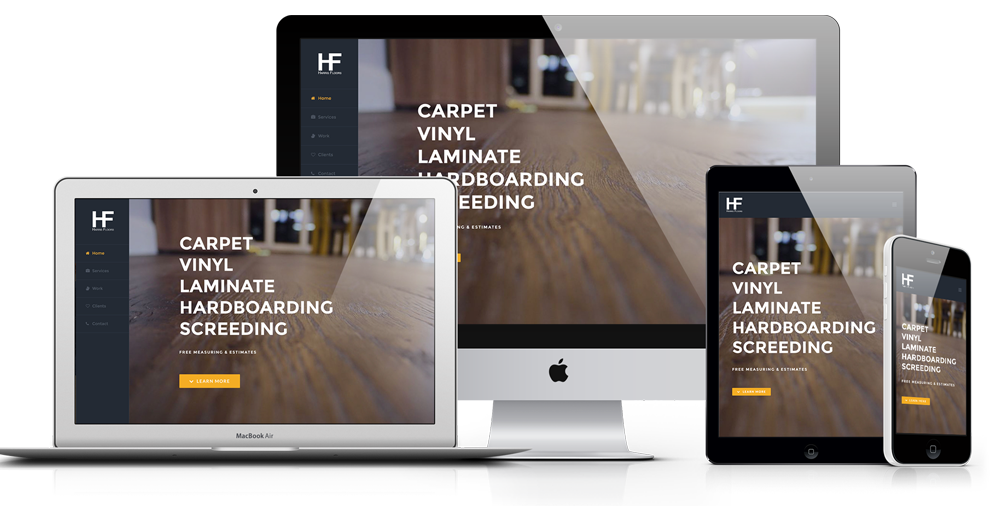 Harris Floors Website
Sometimes simple is key – and we make sure we don't over complicate something that doesn't need it. Harris Floors needed a simple advertising website, where potential clients can find them, see what they are about, and get in touch. We built a simple single page, with target navigation, a nice and simple contact form, and the ability to add portfolio and blog posts.
Harris Floors' website is hosted on our server, along with his mail servers – with a fully managed hosting package.
If you are looking for a carpet or flooring fitter in Cornwall, we can highly recommend Harris Floors – they laid our studio flooring for us!
Get In Touch
If you would like to get in touch with us about a design or print project – pop your details in the form below, along with a brief outline, and we will get back to you as soon as possible!