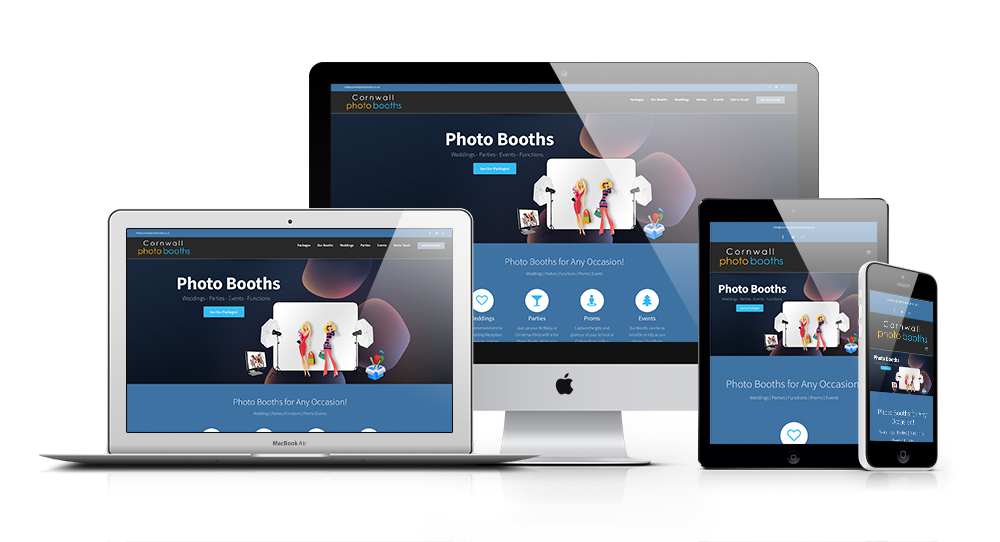 Cornwall Photo Booths
We completely re-branded Cornwall Photo Booths and their website – to give it a much more modern and fun feel to fit in with the business branding.
We loved having the opportunity to work with bright and bold colours with this project!
Get In Touch
If you would like to get in touch with us about a design or print project – pop your details in the form below, along with a brief outline, and we will get back to you as soon as possible!