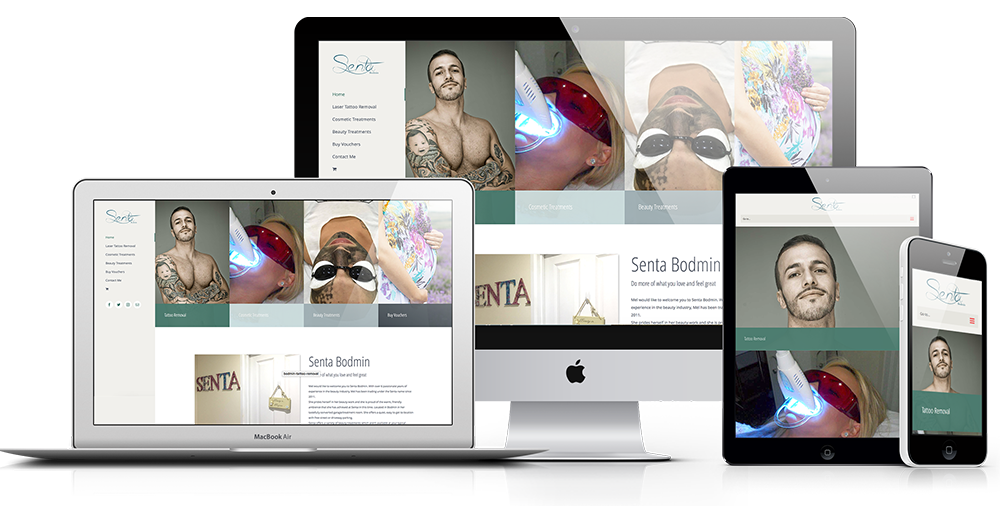 Senta Bodmin Website
Senta Bodmin offer Tattoo Removal, Cosmetic and Beauty Treatments in Cornwall, and although they had a good Social Media presence, they didn't have an existing website. We worked with Senta to refine their brand, and created a website to advertise all of the services they offer. We also added an e-commerce platform to the site for future use, to allow them to sell gift vouchers and other products and services as they wish.
We used a combination of Senta's own photography and stock imagery for the website, from Adobe's amazing stock photo library.
Get In Touch
If you would like to get in touch with us about a design or print project – pop your details in the form below, along with a brief outline, and we will get back to you as soon as possible!