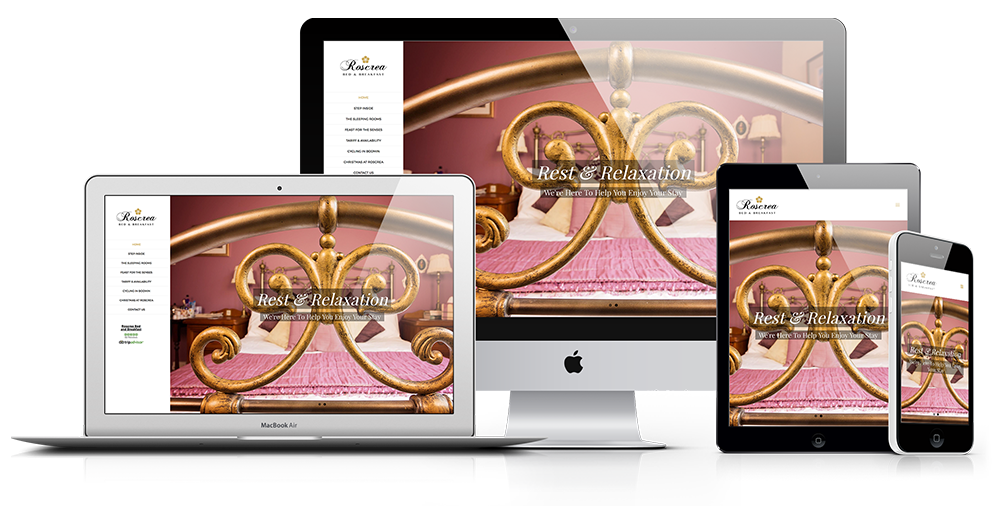 Roscrea Bed & Breakfast in Bodmin had an existing website, which needed a full facelift and modernisation. We also wanted to include a new Availability Calendar within the site, which was easy for Sarah (the owner) to update herself.
Before construction on the new website began, Sarah hired a professional photographer (Peter Hodges Photography) to take photos of the bed and breakfast. This made such a massive difference to the look of the site, as professional photography can make or break your website.
As part of the build, we also carried out a re-brand for Roscrea, with a new logo and colour scheme across the website.
Get In Touch
If you would like to get in touch with us about a design or print project – pop your details in the form below, along with a brief outline, and we will get back to you as soon as possible!