Print &
Design
Give Your Brand a Professional Look
Your brand is what your customers see when they look at your business. Whether this is just on your website, in your shop window, or in leaflets, brochures, catalogues or menus that you hand out, it is important to make sure your brand looks and feels professional and consistent.
We can help you refine your brand, and design your digital and printed media, signage, branding, logo, stationery, business cards and anything that your customers will see. Make your business stand out from the crowd with great design and branding across all of your media.
As well as designing, we can also provide you with printed products, from menus, business cards, brochures, leaflets, flyers, catalogues, roller banners, signage, desk pads and more. Working with our printing partners across the UK, we can ensure your design is ready for print before production.
CASE STUDY – AnA Photography
We re-built AnA Photography's visual brand from scratch back in 2015. It needed to come inline with the style of photography, the target client base, as well as the overall business brand. Here is a selection of the work we carried out during the brand building process.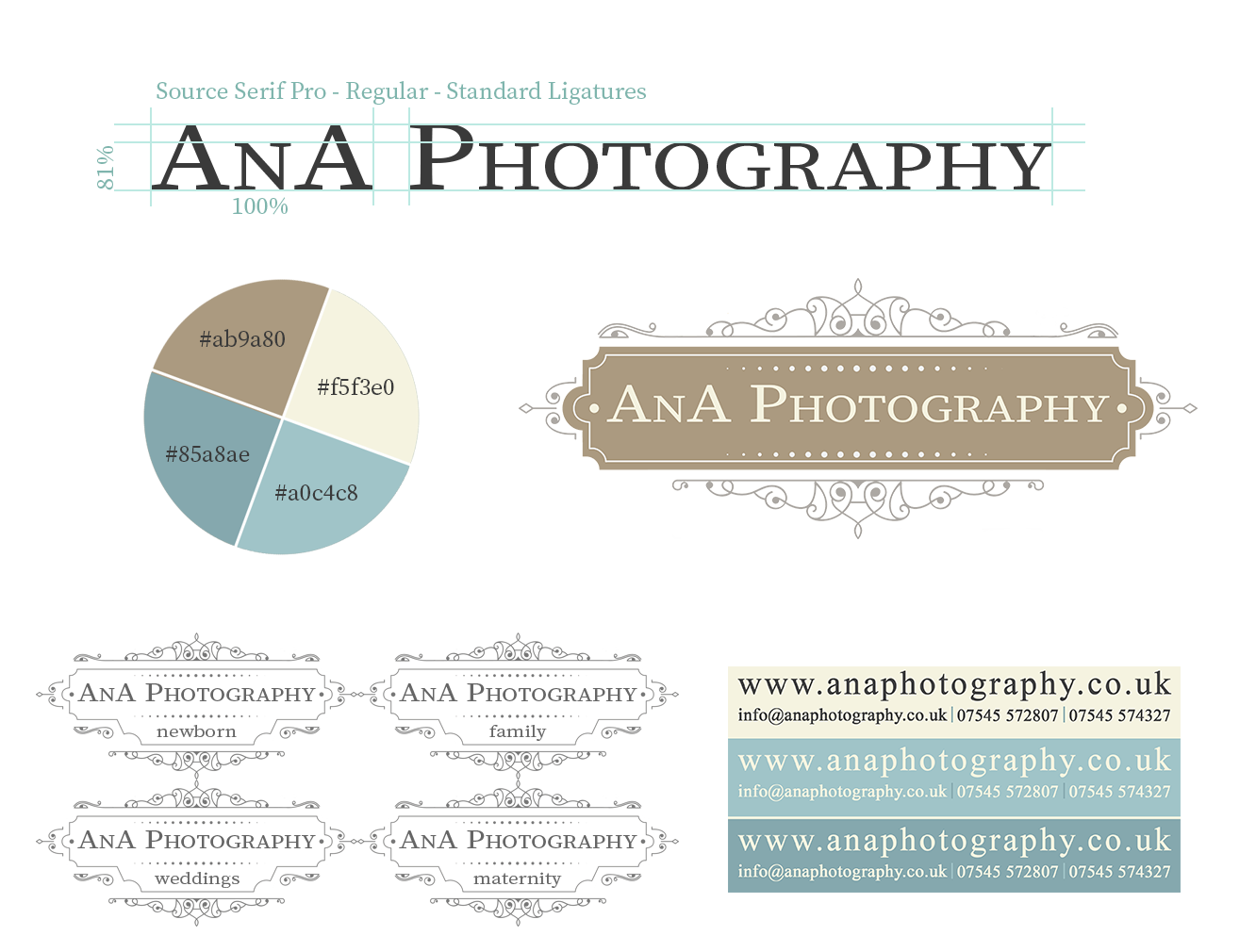 Get In Touch
If you would like to get in touch with us about a design or print project – pop your details in the form below, along with a brief outline, and we will get back to you as soon as possible!